Whenever I hear the question 'Where do you see yourself in X (usually an odd number, unless it's a nice number like 10) years?', my head voice goes:
Congratulation!
You just hit my top most hated question for an interview!
I got it several times during my job search days last year, and memorably once with this particular hiring manager of a reputable MNC. I don't think she liked me right from the beginning, cos I certainly didn't. She was so unbelievably full of herself, folding her arms, sizing up people from the corner of her eyes and all.
So when that 'WHERE DO YOU SEE YOURSELF IN 5 YEARS' question came along, I just couldn't take it anymore.
I looked at her

- I think my disdain for her professionalism (or lack of) was rather evident as this point

- and said, "If you are really looking for a honest answer from me, I would have to say I really have no idea. Right now I am a fresh graduate, I still have so much to learn about the job and the industry, let alone discovering my forte and potential. I -"
"Alright in that case, then I don't think this role is very suitable for you", she said, cutting me off mid-sentence.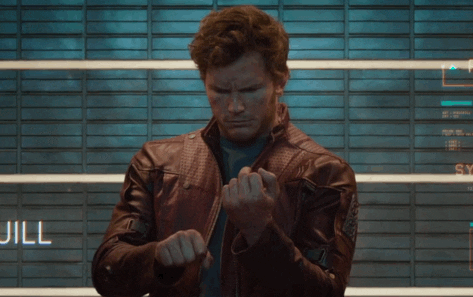 Seriously, she went through a formal education on Human Resources Management

(well that is an assumption ofc)

and

THIS

was the best she could do?!
Alright I GET IT. She might have wanted to see if I was a realistic yet ambitious person, and to judge if THAT level of ambition was appropriate to the role. But asking that question was just downright meaningless.
First of all, the candidate would never have the full information to give you either an honest or meaning answer. How was I supposed to know what I would be doing unless I actually start doing the job? It's like everyone perceive the task of being a teacher is to teach, but the truth is Singapore teachers spend almost an equal amount of time doing paper works. So was she asking me to give her an summary of my career plan based on my fresh-grad understanding of the job?
Second of all, let's say I actually said boring things like "I plan to get my basic skills and knowledge familiarized enough for the first year. For the next two years, I would aim to challenge myself by moving beyond my stipulated responsibilities and be more involved in the decision-making process. Next I would....(insert vague-sounding bullshit that has no basis)". Would she then tailor the progression of that role to my answer? Well yes, only if I am that one (or 10) person in the world who can do that particular job. So if she's not going to do that, wouldn't it be more meaningful for both of us if she were to tell me honestly what the company has in plan for the role that I was applying for?
To be honest, if I were a hiring manager

(and I was actually forced to ask this question)

and someone actually answers with a full elaborated x-years plan, I would offer him/her an agreement right on the spot based on
exactly
what he/she just said - nothing less nothing more. I can be 100% sure that it would make them doubt their answers
RIGHT AWAY
.
Why?
COS NO FUCKING PERSON CAN KNOW WHAT THEY WANT TO DO IN THE FUTURE UNLESS THEY ARE JUST FUCKING BORING! I DON'T EVEN KNOW WHAT I FEEL LIKE EATING TOMORROW, AND YOU ARE ASKING ME MY PLAN FOR 365 x X DAYS?!
ARE YOU OUT OF YOUR FUCKING MIND?
All in all, HR managers who ask that question give me this impression that they are just too lazy to do their job - which is fundamentally to use their professional eye to sieve out traits in the candidates that would be a good fit for the role and also the company. These traits could not be derived from their resume, nor by a mere one-liner question like that.
To cap things off, here's a video by Anna

(yes you are right, we are on first name basis. If you count how much of my life was spent listening to her)

on the same fucking question. UGH.